UK Data Protection
The United Kingdom Data Protection Act 1998 came into force on 1 March 2000. Under the UK Data Protection Act, anyone processing personal information must comply with eight principles of good information handling.
The eight principles state that the data must be: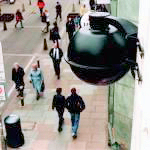 fairly and lawfully processed

processed for limited purposes

adequate, relevant and not excessive

accurate and up to date

not kept longer than necessary

processed in accordance with the individual's rights

secure

not transferred to countries outside the European Economic area, unless there is adequate protection.
CCTV Guidance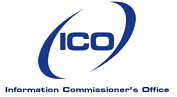 According to the UK Information Commissioner's Office, there is a recent Court of Appeal case which will affect whether particular CCTV activities are covered by the Data Protection Act 1998.
This guidance seeks to interpret the judgment for CCTV users. It is particularly aimed at helping users of basic CCTV systems such as small businesses.
Anyone accessing the CCTV small user checklist or CCTV code of practice should read this guidance first.
You can read more about UK Data Protection Act & related CCTV issues on the UK Information Commission website, or link directly to these downloadable PDF files:

Data Protection Act 1998
You can also read the full text of the United Kingdom Data Protection Act 1998 at the Office of Public Sector Information website.